During the second half of 2010, I attended the Sercomtel University Contest in the apps category, developing an Android app to search for bus routes in Londrina city.
The project was presented in Sercomtel in december/2010 and we received the first prize. My team received BRL 5000 (divided in parts based on how much which member was involved in the project) and a mobile phone to our teacher advisor Eduardo Guerra. Another team from my school (ITA) received the third prize in the games category.
You can take a look at Transita presentation. It was an awesome experience, using geohashing algorithms to optimize calculations and Google App Engine servers to host some bottle based services.
I got involved in this contest because of ITABits, an alumni group learning about game development and other awesome things.
You can see below two pics of this app.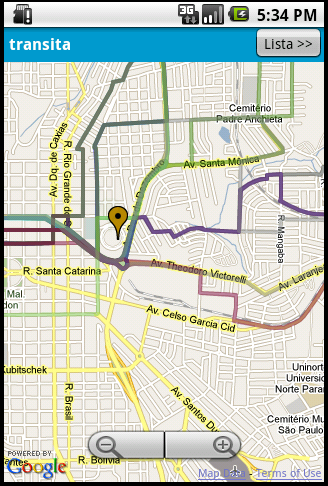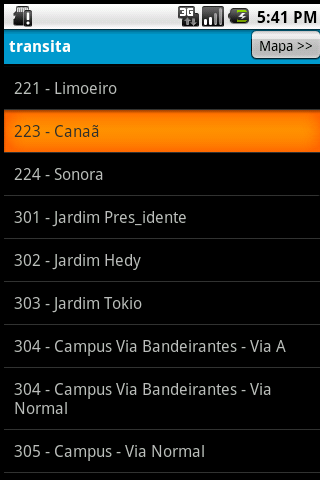 Some links about this achievement (in portuguese):